Max's Friday Smoothie
Recipe Type
:
Plant Based Vegan Gluten Free
Author:
Prep time:
Total time:
A sweet, nutty, chocolatey, and nutritious smoothie
Ingredients
1 cup hemp hearts
4 dates, pitted
2 frozen bananas
1/3 cup peanut butter
1 scoop plant based vanilla protein(we use Sun Warrior)
1 tbsp maca
2 tbsp raw cacao
1 tsp probiotics powder
4-5 cups water
Instructions
Add all the ingredients to a high speed blender and blend until creamy and delicious. Start with 4 cups water and add more if you like a thinner consistency, or less for thicker.
Pour into a glass
Enjoy!
I'm very proud of my two sons for really wanting to start their day out with a delicious green smoothie loaded with green leaves for phytochemicals, calcium, and vitamin C, hemp hearts for protein and omega 3, spirulina for protein, B vitamins, and iron, and fresh fruits.  They recognize the benefits and because they look and feel good,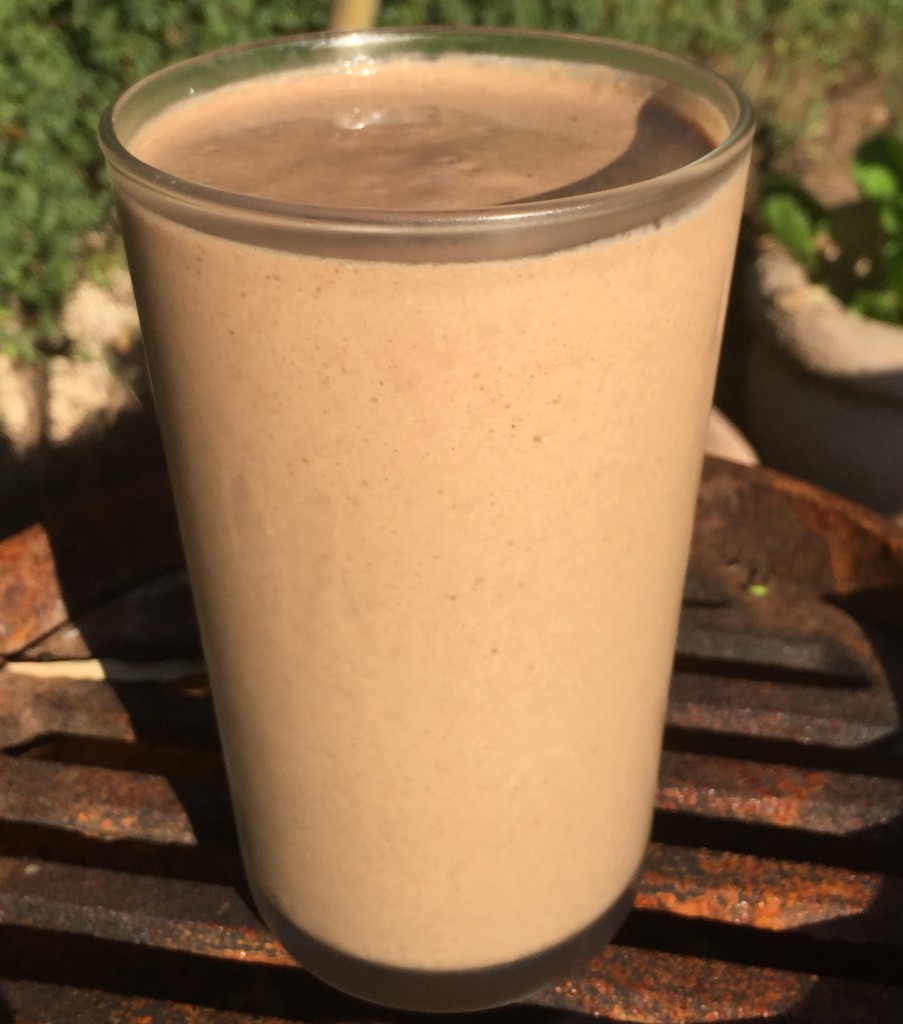 they like sticking to a clean diet.   On Fridays, however, Max(my 15 year old) insists on something sweet and chocolatey and thinks that after being good all week he should be rewarded.  I am always happy to come up with something super delicious and healthy.  The boys, especially Max, love this smoothie because of its creamy, chocolatey, sweet, and nutty flavor.  It is very filling and very satisfying and is still loaded with protein, vitamins, minerals, probiotics, and omega 3.