Mushroom Soup
Recipe Type
:
Soup, Vegan, Gluten Free
Author:
Prep time:
Cook time:
Total time:
Ingredients
8 oz white mushrooms
3.2 oz of shiitake mushrooms (1 1/2 cup chopped)
1 medium onion, chopped
2 cloves garlic
1/4 cup organic tamari
2 cans coconut milk
1/2 tsp salt
1/2 tsp pepper
Instructions
Add all ingredients to a high speed blender except the shiitake mushrooms and blend until smooth and creamy
Pour into a saucepan
Chop the shiitake mushrooms and add to the pot of soup
Bring to a simmer and let cook for 20 minutes
Serve and enjoy!
This is my go to recipe for a quick and delicious mushroom soup.  This soup has few ingredients and only takes about 10 minutes of prep time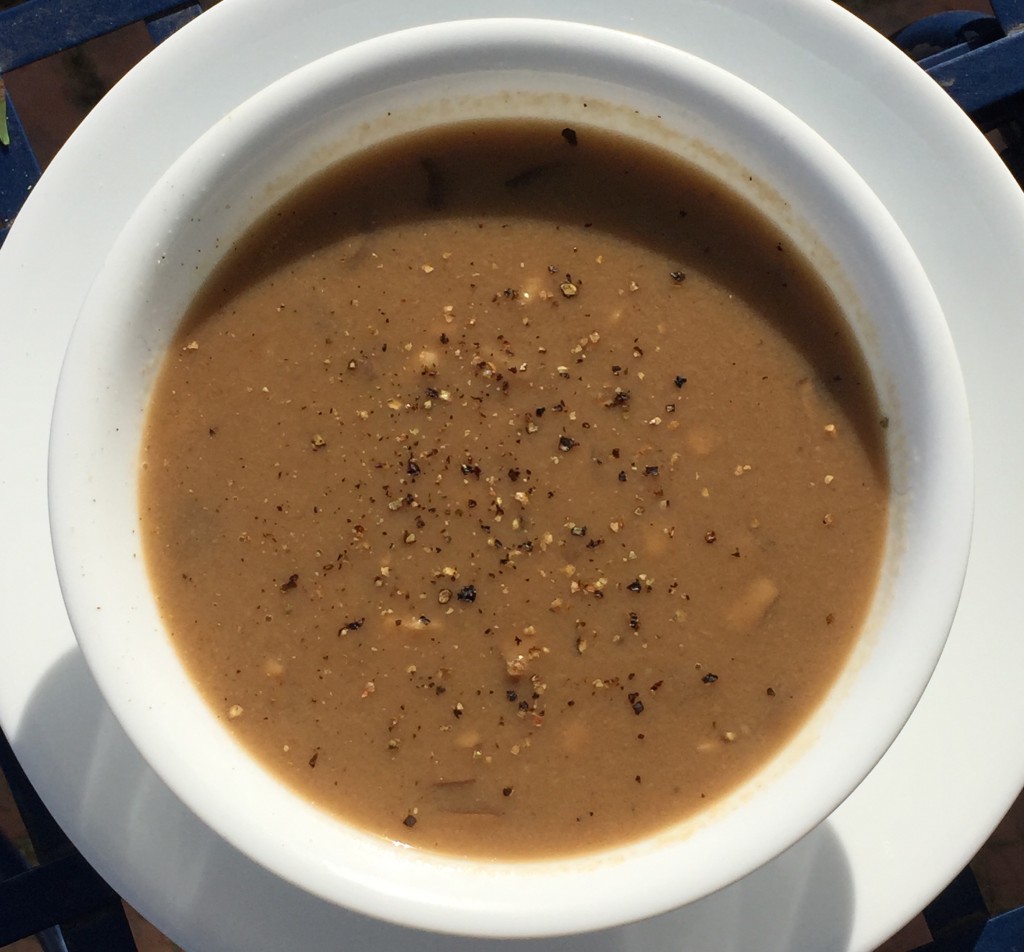 and 20 minutes of cooking, so in 30 minutes you have a hearty and satisfying soup for 4 people.  I've enjoyed this soup by itself, over mashed potatoes, and over brown rice with avocados.