Dreamy Creamy Hummus
Recipe Type
:
Vegan, gluten free
Author:
Ingredients
6 cups cooked garbanzo beans (16 oz dried)
1/3 cup tahini
1 avocado
4-5 cloves garlic
juice of 3 medium lemons
1 tsp salt (or to taste)
1 jalapeño (optional)
Instructions
If not using canned garbanzo beans, soak a 16 oz package of beans in a bowl of filtered water overnight
In the morning, drain and rinse the beans and add to a large pot of filtered salted water(taste water, it shouldn't be too salty but just right) and simmer until done, about 1 to 1 1/2 hrs.
Once the beans have become room temperature, set aside about 1 1/2 cups of the garbanzo bean water to add to the processor for mixing.
Place drained garbanzo beans and the rest of the ingredients into the food processor and start mixing.
Slowly add the bean water until it starts turning, be careful not to add too much or it will be too thin. The amount of bean water you add is up to you depending on how thick you like your hummus. If you are using canned beans, you can use a vegetable broth instead of bean water, but this will slightly alter the flavor of your hummus
Enjoy this hummus alone, with crackers, corn chips, or injera.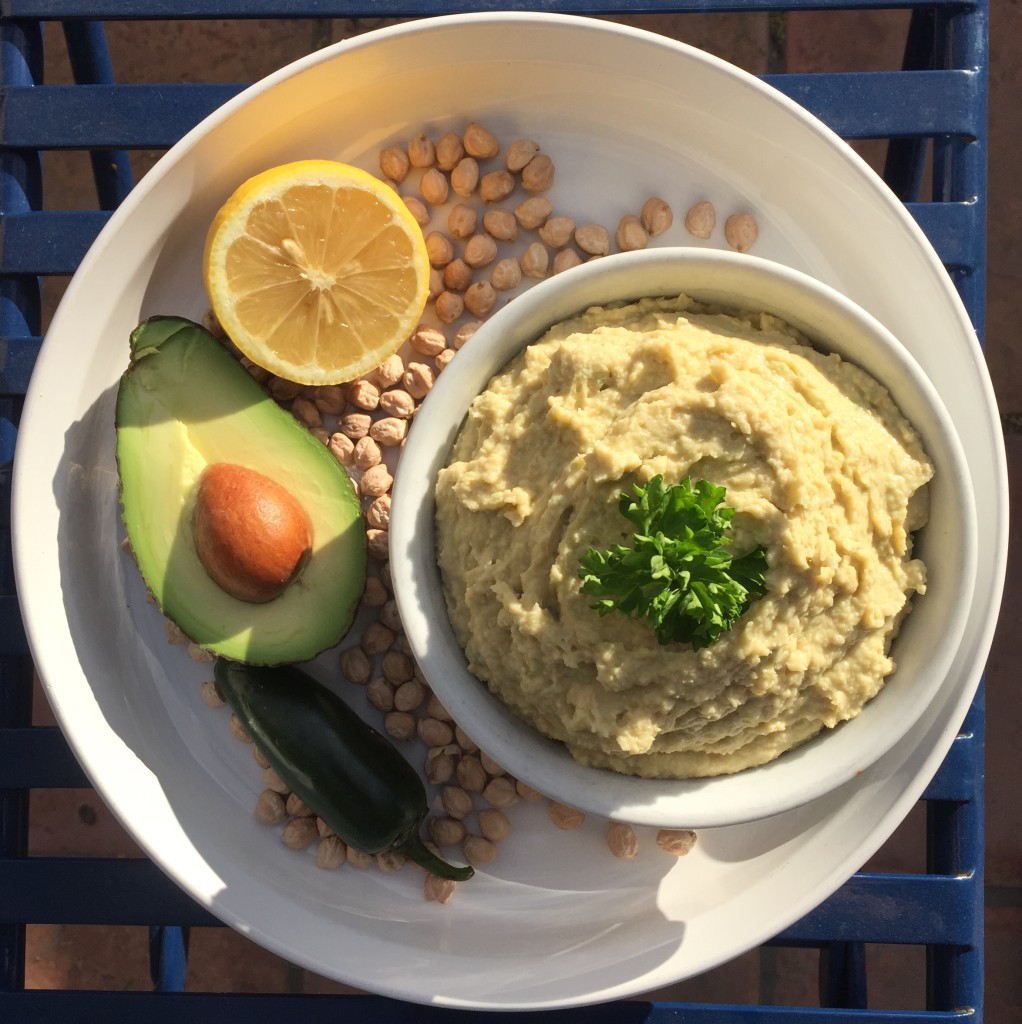 Hummus is something I like to have in the refrigerator all of the time.  Not only is it loaded with protein, vitamins, and minerals, it is a satisfying and versatile food that can be used as a spread, dip, condiment, or simply eaten alone.  Since store bought brands are usually loaded with preservatives and unwanted ingredients, I always make my own.  This recipe omits the oil and uses avocado, a whole food fat,  in its place.  The result is a dreamy creamy hummus that is full of flavor.  Enjoy!